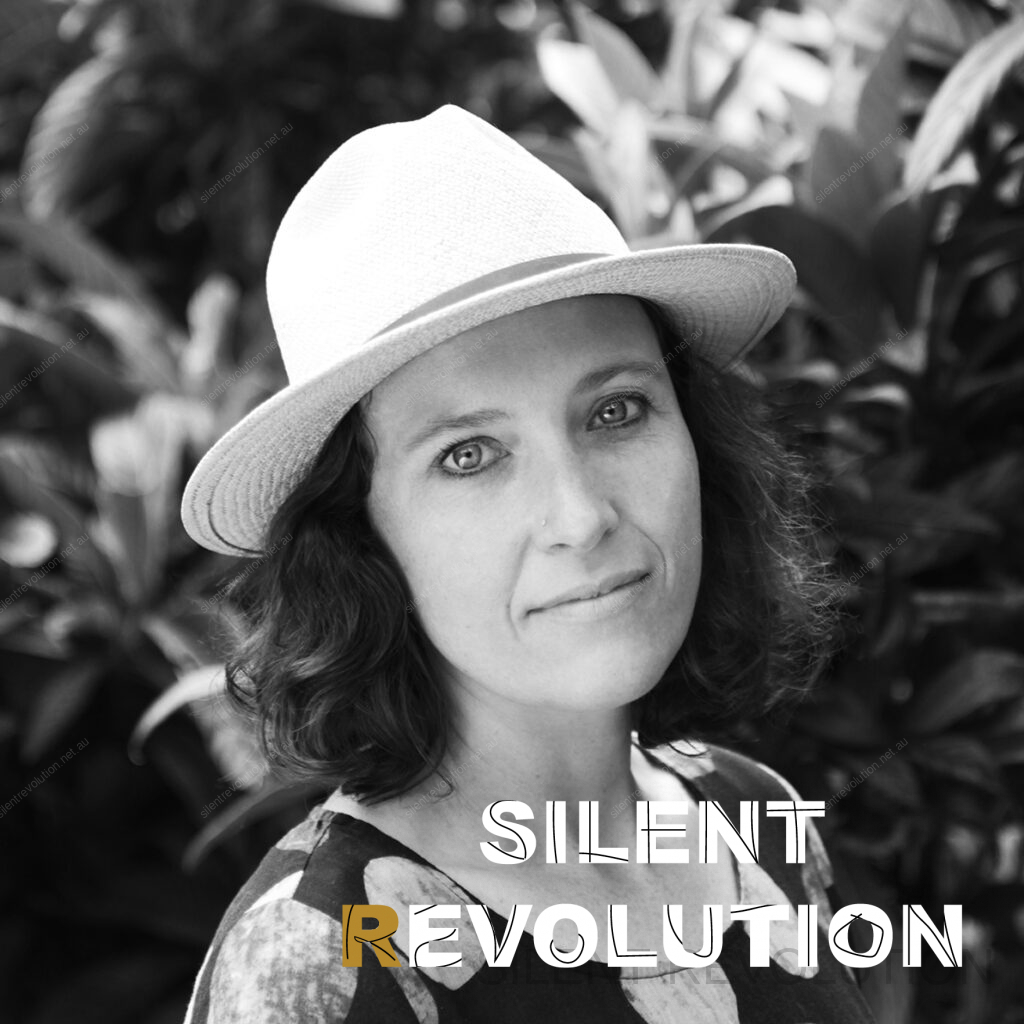 Jasmine Powell completed her Bachelor of Creative Arts at the Victorian College of the Arts/The University of Melbourne in 2003 where she met her husband, Lachlan Plain, who is artistic director of Sanctum Studio (formerly Sanctum Theatre). Jasmine's photograph of Lachlan set at La Mama theatre was chosen for the front cover of the 2003 Creative Arts brochure to advertise the program to prospective students. Jasmine's sandstone sculpture was installed on the grounds of The University of Melbourne in 2003 as part of a group exhibition and featured in MX magazine. Jasmine is a current member of NAVA, the National Association for Visual Artists.
Jasmine was assistant producer for Melbourne Fringe Festival's Furniture and Inventions programs in 2004, and she coordinated the Kew Community Festival in 2006 and 2007. 
Jasmine has worked with Sanctum Studio since its inception in 2006 including: as publicist for lament: candles & compost (2006), the first theatre production to be staged at the Abbotsford Convent when it became a cultural precinct, and Jasmine secured an editorial in The Age and an interview on Triple R; as curator of and exhibitor in silent revolution: an exhibition (2007); as performer and puppeteer in bower: family portrait as part of the Zero Projects 2009 season; as performer and puppeteer in Learning to Fly at Castlemaine Puppet Slam (2013); as mask and puppet co-facilitator in a creative workshop at Moomba Festival (2015); and as production and stage manager for puppet floats at Moomba Parade (2020, 2022 & 2023). Jasmine works as stage manager and puppet minder for Sanctum Studio puppet shows and roving giant puppets at festivals around Victoria.
Jasmine worked in the mental health sector as a recreational youth worker for Kew Neighbourhood Learning Centre (2006 to 2008), as a support worker for MIND Australia (2006 to 2008), as Youth Consumer Consultant for Austin Health's Youth Early Psychosis program (2008 to 2010), and as a peer support worker for NEAMI (2010 to 2012).
Jasmine completed her Masters of Social Work at RMIT in 2013 and did her final Social Work placement at Borderlands Cooperative. She was published in New Community Quarterly for her article on her community practice in her Local Energy Transfer System (LETS). Jasmine is a current member of the AASW, the Australian Association for Social Workers.
In 2018 Jasmine launched Sanctum Studio, an artist-run space in Greensborough, with Lachlan. Jasmine and Lachlan then moved Sanctum Studio to Mycelium Studios in East Brunswick. Jasmine is studio manager of Sanctum Studio and bases her business, Silent Revolution, there.
Jasmine now practices as a writer, artist, social work mentor, creative community development facilitator, and public speaker through Silent Revolution. In 2018 Jasmine was awarded a Banyule City Council Arts and Culture Community Grant to co-facilitate, with Lachlan in Sanctum Studio, the Look, A Book! program, working with children aged 5-6 who engage with Kilparran to create a picture story book. In 2019 Jasmine was awarded a VMIAC grant, then in 2020 a DHHS grant, to host and co-facilitate a support group for mothers who have experienced madness. In 2020, Jasmine received a Banyule City Council Quick Arts Response grant to write a reflective piece titled The Listening Project based on listening as a woman who knows madness to a Persian woman tell her story on grief. In 2020, Jasmine also received a Banyule City Council Business grant to develop this website. In 2020, Jasmine completed a Freelance Photography course at Eltham Living and Learning Centre. And in 2022, Jasmine completed a Ceramics Creative Industries course at the same venue. In 2022, Jasmine created a short video titled Manifesto for the Mad for Banyule City Council's Reels on Wheels outdoor event. Jasmine officially launched Silent Revolution at Sanctum Studio as part of the Banyule Open Studios launch party by presenting an art and sound installation titled Closer to my Self. She presented a sound art installation in 2022 titled Do I Belong Here? at the Greensborough Plaza bus stop as part of Banyule City Council's Public Art Commission. She turned this sound piece into a video for Banyule City Council's Reels on Wheels outdoor program in 2023. To view Jasmine's art portfolio, click here. To view Jasmine's writings, click here.